Fintech Founders is an exciting round the world trip, covering more than twenty countries and all continents, containing 75 interviews with top founders of an incredible array of financial technologies firms, from unicorns (billion-dollar plus organizations) to those still getting a foothold in their markets.
Noted Fintech strategist, researcher and consultant Agustin Rubini selected top founders that had superb ideas. The result is an amazingly open and honest look at how each of them battled to create their successes, their trials and tribulations, how they got funding, what it took to succeed and perhaps most importantly, advice from those who have gone through the process and managed to stay on top.
This extraordinary book of interviews covers the pillars of entrepreneurship, including strategy, leadership, culture building, team building, funding, operations, marketing, focusing on the most interesting points of each entrepreneur. Read unique anecdotes, their strategies for success, their lessons learned and advice. An invaluable book for anybody interested in creating a financial technology company or progress their career in this industry.
Fintech Founders features interviews from a variety of companies spanning the financial services (technologies) space, including lending, investing, banking, SME solutions, insurance, regtech, and data analytics. In doing so, the scope of discussion, the strategies, and the advice given and the fascinating stories of personal risk, change management and investment, both personal and financial make this a most interesting and educational read. These entrepreneurs wanted to share their stories and truly wanted to help others to join the fintech revolution which will, in the end, benefit everyone.
Agustin Rubini set out to create a book that would inspire people to start more businesses in fintech, but it turned out to be far more interesting, informative and valuable as a guide for any entrepreneur and certainly a must read for anyone in the financial services industry.
We cover 75 exciting stories in the following areas:
Financing
Banking and Savings
Payments
SME Specific
Investment
Insurance
Data and Analytics
Support
Learn about the founders of:
86400, Afluenta, Assurehedge, Ayasdi, Bayzat, BIMA, BitPesa, Blockex, Bonify, Brex, Clark,
ClearBank, CountingUp, Cover, Creditas, CurrencyFair, eToro, EverCompliant, Fenergo, Fidor Solutions, FinanceIt, Flywire, Fundation,
Funding Options, FundingSocieties, Heliocor, Holvi, Increase, InstaRem, InvertirOnline, Iwoca, iZettle, Jimubox, Jumia, Juvo, Kasisto, League, Lendingkart, Liquid, Machinalis, Monese, Moneytree, Mosaic Smart Data, Moven, Mypos, Nav, New York Shipping, Oaknorth, OpenFin, Parasut, Pintec, Quantopian, Raisin, RentMoola, RentoMojo, Riskalyze, SaveDroid, Shine, Slice, Spark Systems, Squirrel, SyndicateRoom, Tandem, Token.io, Tradeshift, Trulioo, Uala, UnDosTres, Upgrade, Vizolution, VUSecurity, Welab, Xignite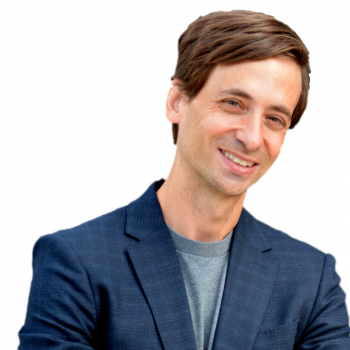 AGUSTÍN RUBINI
Financial savant, author, and advocate, Agustín Rubini has many interests and is devoted to excelling in these fields. With many years of experience as a financial industry strategist, Agustín is the founder of FSPal.com, an award winning fintech consulting and training firm.
He is passionate about the world of finance and the future of financial services. He spends much of his time speaking and writing about fintech and advising businesses on innovation and digital transformation. He has a strong background in developing digital strategy, driving innovation in the financial services industry, and loves coaching and mentoring leaders of startups.
As a means of helping others understand the complexities of the financial services industry, Agustín wrote and published Fintech in a Flash, a comprehensive guide to financial technology. Agustín has also interviewed more than 100 fintech founders to bring out the secrets to creating a successful fintech firm. His best insights can be read in Fintech Revolution.
An advocate of child welfare, arts and culture, and a proponent of education, Agustín combines his love of science and technology, knowledge, and compassion to effect positive change and offer a better understanding of our complex world.
Praise for FINTECH FOUNDERS
TESTIMONIALS
Warning
: "continue" targeting switch is equivalent to "break". Did you mean to use "continue 2"? in
/home/u965078579/domains/fintechflash.co.uk/public_html/wp-content/plugins/jupiter-donut/includes/wpbakery/shortcodes/mk_testimonials/show-as/column.php
on line
14
A bible for starting an entrepreneurship venture around financial technology. From A-Z, invaluable experiences from the people that are making fintech a real revolution

Entrepreneur

Amazing conversations that teach entrepreneurs how to work on an idea, find investment and scale a financial technology business avoiding key mistakes. Use it as a guide whenever you want to understand the industry

Head of Product Management

I have only covered the financing section, and I have already learnt a lot. This book inspires anyone inside of a big company to thing about what it would be like to take a huge leap of faith and try to develop one of those crazy ideas that we have about making financial services better

Fintech Recruitment