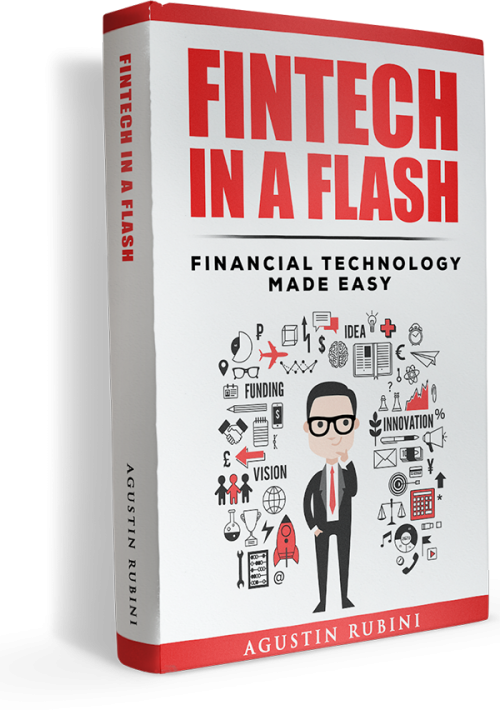 FINTECH IN A FLASH
Financial technology is more relevant than ever. The industry is booming, with investment in excess of $20 billion just in the last year. There are more than 5000 fintech startups operating, and 50 of them have already reached a billion-dollar valuation. With the promise to change the way we manage our money, the landscape of the financial services industry is being disrupted. Understanding its many facets is the key to navigating the complex nuances of this global industry.
Fintech in a Flash is your comprehensive guide to the future of banking and insurance. The book aims to break down the key concepts in a way that will help you understand every aspect, so that you can take advantage of new technologies. Inside you'll find an array of hot topics such as crowdfunding, challenger banks, insurtech, digital lending, big data, and digital commerce. Comprehensive, organized, and detailed, this guide is your go-to source for everything you need to confidently navigate the ever-changing scene of this booming industry..
Introduction
New Entrants to Banking
Rethinking Payments and Remittances
Digital Lending Innovation
Commercial Banking Transformation
Next Generation Commerce
Crowdfunding and Crowdinvesting
Innovative Wealth Management
The power of big data
The Internet of things
Blockchain and Distributed Ledgers
The Rise of Insurtech
Identification, Cybersecurity, and Regtech
AGUSTÍN RUBINI
Financial savant, author, and advocate, Agustín Rubini engages his many interests with passion and a devotion to excel. With many years of experience as a financial industry strategist, Agustín is passionate about the world of finance and the future of financial services. Agustín spends much of his time speaking and writing on fintech and advising businesses on innovation and digital transformation.
He has a strong background in developing digital strategy, driving innovation in the financial services industry, and is well versed in the disruptive effect of technology on the financial services industry. As a means of helping others understand the complexities of the financial services industry, Agustín wrote and published Fintech in a Flash, a comprehensive guide to financial technology. As a resident of London, Agustín's love of the UK led to the release of his first book, a touristic novel about a young Latin American's first trip to London. An advocate of child welfare, arts and culture, and a proponent of education, Agustín combines his love of science and technology, knowledge, and compassion to effect positive change and a better understanding of our complex world.
Praise for Fintech in a Flash
TESTIMONIALS
Warning
: "continue" targeting switch is equivalent to "break". Did you mean to use "continue 2"? in
/home/u965078579/domains/fintechflash.co.uk/public_html/wp-content/plugins/jupiter-donut/includes/wpbakery/shortcodes/mk_testimonials/show-as/column.php
on line
14
A good view of an industry that is so important for the future of society. More detailed than other beginner books and treats to the right level of detail important areas of this financial world that is spinning at such a speed

Entrepreneur

Agustin makes financial technology sound fun, after reading the book I felt like going into the field. I didn't know how much change was going on in the industry. I will keep this book and the website close to my heart.

Management scheme

What a nice gift this book is! It really puts Fintech in context and can give you a jump start into the industry. I might know a lot about retail banking, but this book covers such a variety of topics that now I am interested in trying to do some work on other financial industry sectors

Director

A bible for starting an entrepreneurship venture around financial technology. From A-Z, invaluable experiences from the people that are making fintech a real revolution

Entrepreneur

Amazing conversations that teach entrepreneurs how to work on an idea, find investment and scale a financial technology business avoiding key mistakes. Use it as a guide whenever you want to understand the industry

Head of Product Management

I have only covered the financing section, and I have already learnt a lot. This book inspires anyone inside of a big company to thing about what it would be like to take a huge leap of faith and try to develop one of those crazy ideas that we have about making financial services better

Fintech Recruitment